In The News
Congratulations! Charlotte Dougherty, John Dougherty III and Andrew Tedesco have been named 2020 Five Star Wealth Managers!
*The Five Star Wealth Manager Award is independently produced by Five Star Professional (FSP) and is based on data from financial advisors, regulatory disclosures, and FSP research. Neither the advisors nor their parent firm pay a fee to FSP for the nomination or receipt of the award. A fee of $220 was paid for the right to reprint the newspaper advertising page. The award was independently granted and membership in an organization was not required. Working with a Five Star Wealth Manager is no guarantee of investment success.
Kicking Your Grown Child Out — And Other Financial Ideas For Your 50s
Social Security benefits: 5 ways to increase your retirement checks
Advisor Charlotte Dougherty on Supporting Clients' Life Choices
If you're in your 50s, here's how to get serious about planning for retirement
Charlotte Dougherty awarded Envestnet's second annual Essential Advisor™ Award
Congratulations to Charlotte Dougherty CFP, awarded Envestnet's second annual Essential Advisor™ Award. Essential Advisor™ Award winners are selected from a field of more than 60,000 advisors http://bit.ly/EssentialAdvisor.
https://www.prnewswire.com/news-releases/envestnet-announces-winners-of-essential-advisor-awards-and-first-ever-eioc-vision-awards-300649405.html
The Envestnet Essential Advisor awards accompany the Essential Advisor™ Certification Program and are given to advisors who embody the values detailed in The Essential Advisor: Building Value in the Investor-Advisor Relationship, an insightful handbook for advisors looking to navigate the changing face of financial services, co-authored by Envestnet President Bill Crager. Financial Advisors do not pay a fee to be considered for, receive or promote the Envestnet Essential Advisor award which was independently granted. Charlotte Dougherty is not affiliated with Envestnet and did not apply to receive the award.
Dougherty & Associates focuses on wealth management. We help prepare for critical life events such as retirement, loss of a loved one, and significant wealth/business transfer. Grounding our recommendations and investment strategies in the complete understanding of our clients' objectives and, most importantly, values, can only be achieved using a thorough, sophisticated financial planning process. This is a lifetime process that informs and transforms the investment decisions we make over the years.
Do you have a written financial plan to create retirement income that will last for your lifetime? Contact us for a complimentary consultation.
Our approach to investment planning relies on core principles developed and tested since the inception of our firm. These principles are:
Asset allocation provides the foundation to managing portfolio risk and return potential;
Tax efficiency and asset location are critical;
Portfolio expenses must be scrutinized and minimized;
Open architecture, non- proprietary solutions are evaluated;
Our most important role is to be an objective advocate. Our goal is to not only to control costs, but to also be tax efficient and to manage risk.
We leverage the power of technology to drive our disciplined 5 step investment process.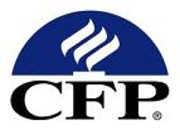 CRN-2045507-030218